Adelaide Hills
There are many stations dotted throughout the Adelaide Hills. Here is a small sample:
Nairne
Nairne features a prominent sign on the main road advising its presence. Near the station is a park with barbecues.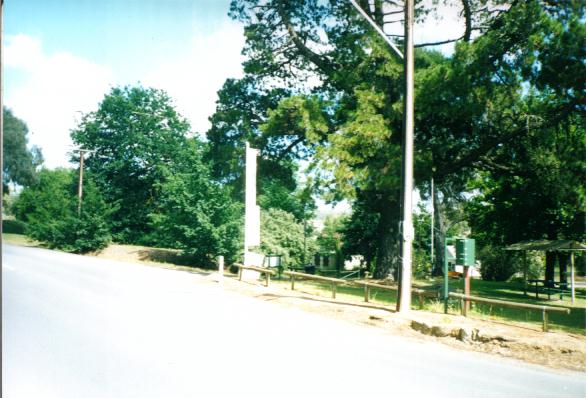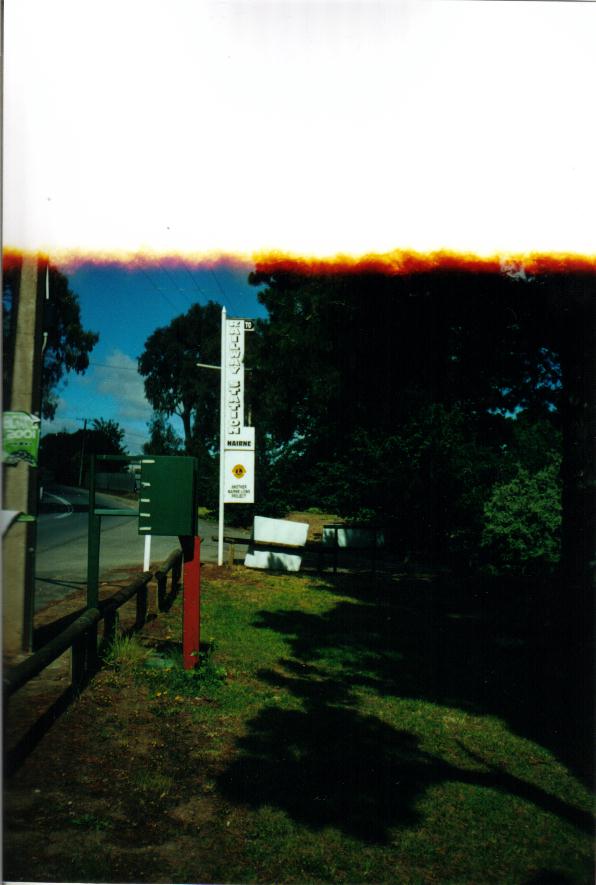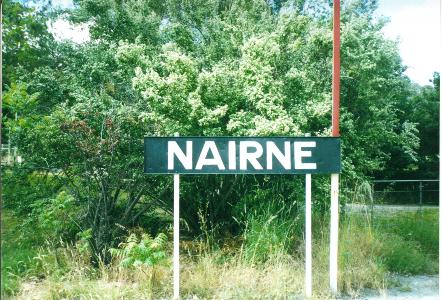 The station itself is maintained by the local Lions club, and it seems that somebody might live there.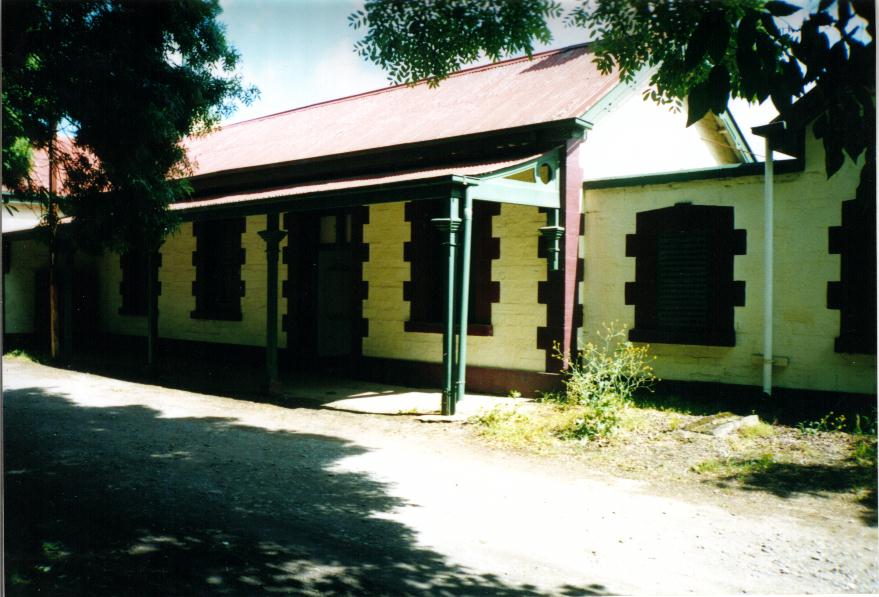 The platforms are in reasonable condition, however it looks like the sidings have been removed.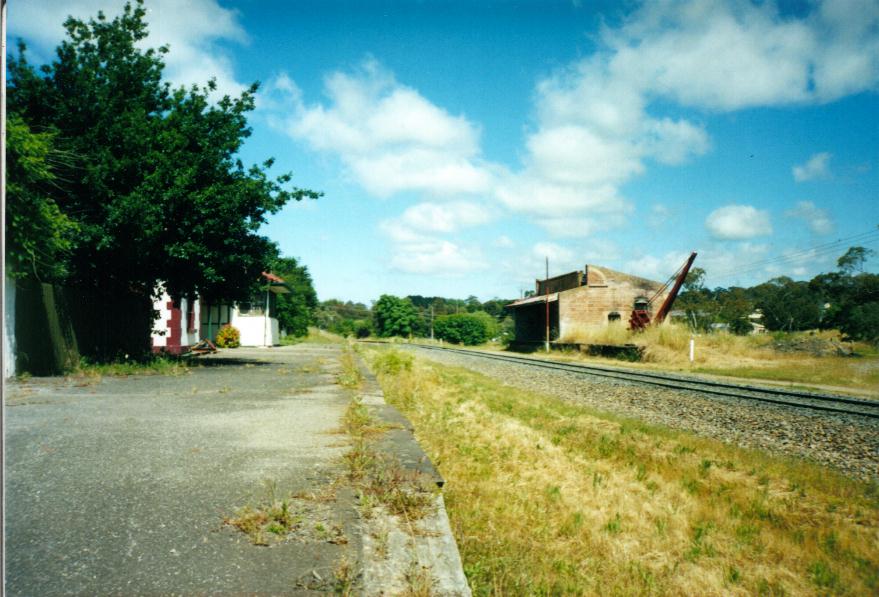 There is talk of extending the park along this land, I hope they consider safety and future expansion.
Balhannah
This station has dual lines, and seems to be some sort of maintenance depot. It used to be a junction for the Mt Pleasant line (long dismantled).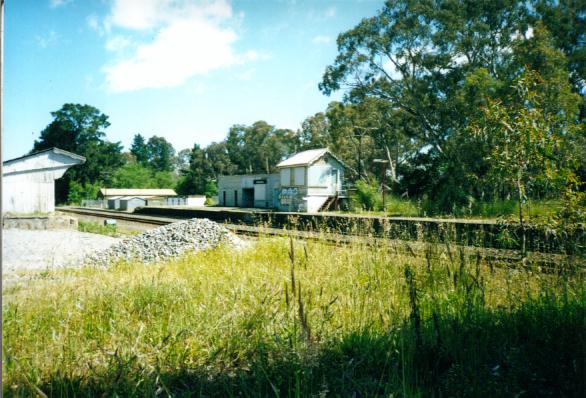 Near Balhannah, approaching from Adelaide, is this section of track.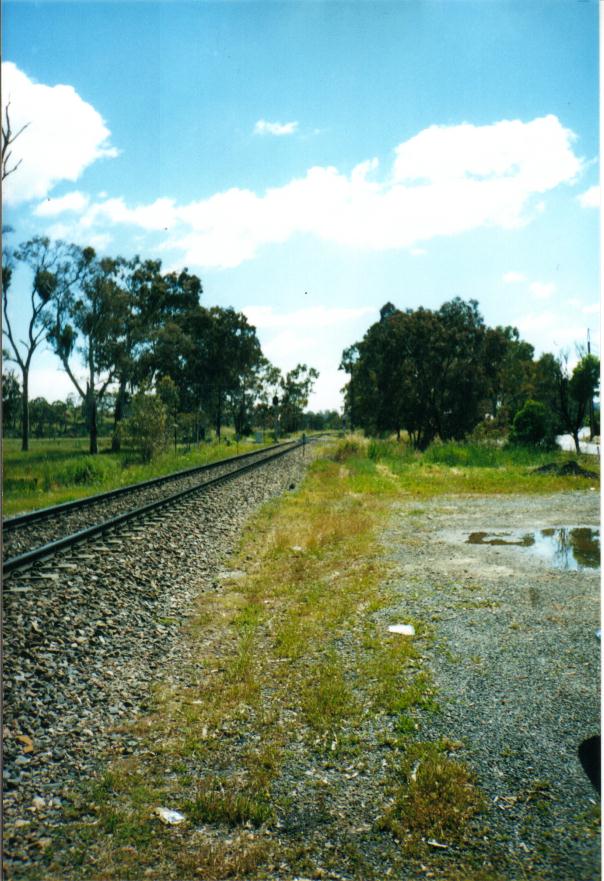 It is easily accessible from the Onkaparinga Valley highway, which can be seen on the right. A three aspect signal is in the photo, but is blank as no trains are due.
---
Related pages: Tailem Bend, Keswick. Train Spotting suggestion page.
Back. Page created December 3, 2001.