Signalling
Adelaide uses a feather style of signaling based on the British system.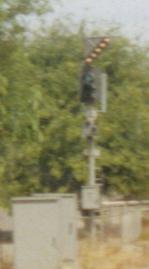 This signal has the feather illuminated, indicating that we are going to turn out. Also visible are shut lights.
Adelaide also has AWS - Automatic Warning System. The yellow devices shown above transmit the state of the next signal with magnetic and electro-magnetic fields. The train's brakes can be applied if the driver does not acknowledge the signals.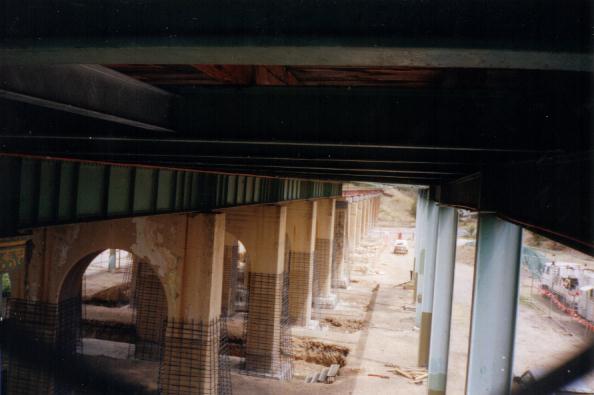 It looks like they are strengthening the Port Adelaide viaduct. In a few years time grain and freight trains will be able to take a shorter route.
a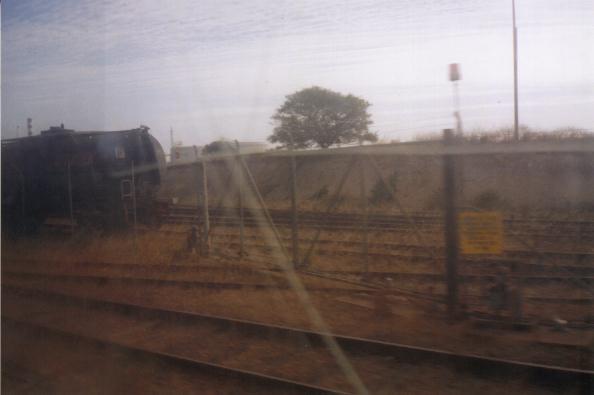 Bitumen tankers in the Broad-guage yard at Port Stanvac refinery. This photo was taken at speed through the double-glazed windows of a packed railcar.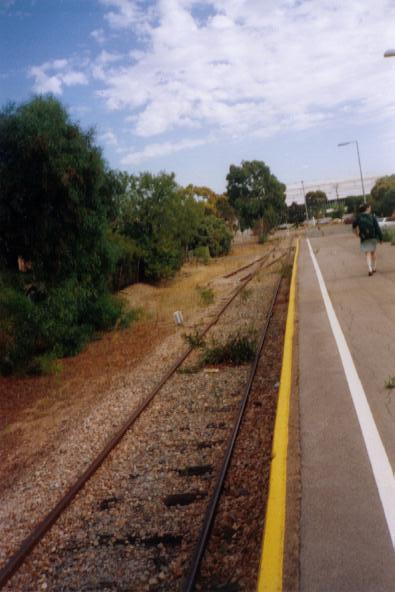 Tonsley station - the current end of Noarlunga's branch line. Tonsley now enjoys hourly service, however there is talk of extending it across the road to an interchange with parking and a bus stop.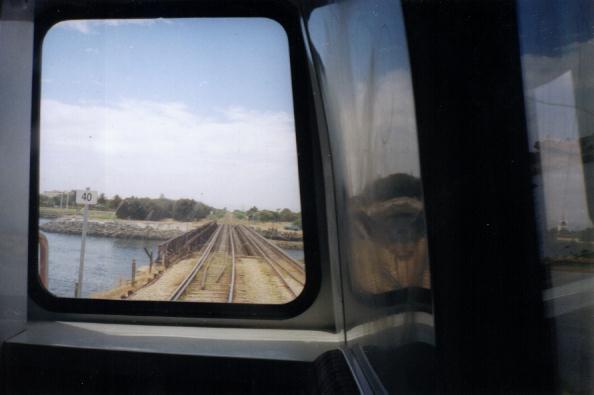 The bridge over the Pt Adelaide harbour/river.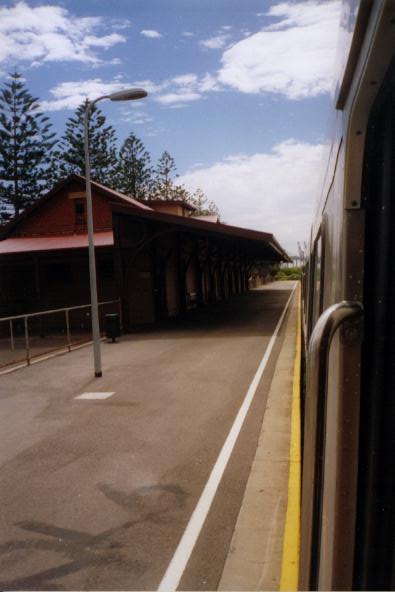 .
Outer Harbour platform. In the background are some cranes at the harbour.