Pantry Productions presents
Mitchell, Glendon and Andrew Harris
During July and August 2000 this page might be updated as more recording is planned. CD(s) should be available by August/September 2000.
These three brothers recorded 3 songs in the Pantry Productions studio. The songs are:
A list of equipment that was used.
---

About the Harris boys
The three Harris brothers are from a musical family in Broken Hill, Australia. They are all skilled at music, performing for school, church and family occasions. Their skills are across a wide variety of music as the above samples demonstrate.
| Name | Main musical Abilities |
| --- | --- |
| Mitchell Harris | Composition, Piano, Vocals, Flute |
| Glendon Harris | Composition, Guitar (classical, lead, rhythm), Bass, Drums, Vocals, Jews harp. |
| Andrew Harris | Vocals, Piano, Flute |
| (Ben Reuter) | Mixing, recording, perfectionism and a few developing talents... |
---

About Pantry Productions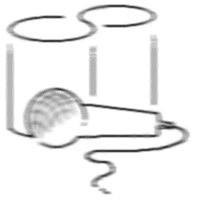 Pantry Productions is a name that was jokingly created from the fact that we recorded most vocals in a walk-in pantry. Pantry productions is run by Ben Reuter and is currently not a commercial venture.
---
Ben Reuter's web site
This page created by Ben Reuter. Last modified July 2, 2000